Long Term:
► Western States Regional Conference (WSRC) – Three days of systems engineering presentations in Ogden, Utah. Sept 20-22, 2018.
► INCOSE San Diego Mini-Conference – Our annual full day of systems engineering presentations. Tentatively scheduled for Dec 1, 2018.

September 2018
Sunday
Monday
Tuesday
Wednesday
Thursday
Friday
Saturday

1

2

3

4

5

6

7

8

9

10

11

12

13

14

15

16

17

18

19

20

21

22

23

24

25

26

27

28

29

30
Saturday October 13, 2018 5:00 PM to 9:00 PM

(This event is open to all, including non-members)
STEM-exPLOSION! – A Night of Celebration for our Teachers and Kids
Please join us for our 2018 SD INCOSE Science-Technology-Engineering-Math (STEM) celebration event in honor of our San Diego county teachers and students and their STEM projects, sponsored by the generous STEM donations of San Diego corporations, individuals, and INCOSE members! This year's event will be held at the San Diego Children's Discovery Museum in Escondido, CA. This museum provides hands-on educational exhibits and programs focusing on science, art, and world cultures for over 100,000 visitors including children, families and school groups annually. Come check it out!
If possible, please RSVP by October 5th.
Date: Saturday October 13 2018. 5-9 PM
Venue & Address: San Diego Children's Discovery Museum, 320 N Broadway, Escondido, CA 92025 (Google Maps)
Tickets: $20 Adult/ $10 children/ $50 Family Pack (Includes 2 adults and up to 4 kids)/ Kids under 5 free!
Dress Code: Semi-Formal is encouraged (tie optional)
SD Children's Discovery Museum Website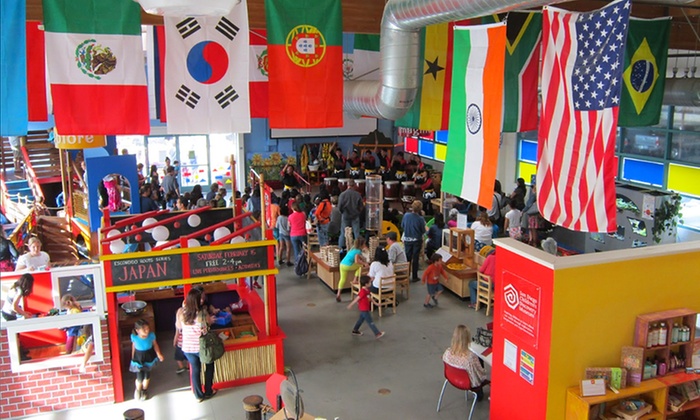 This event includes:
LIVE STAGE SHOWS

by the Fleet Science Center, Rigamajig, and Lego Robotics, with hands on activities!
Children's Discovery Museum kids exhibits
Dinner by Kennedy's Karne (veggie and meat options)
50-50 Raffle
Professional Networking with other Systems Engineers
Affordable prices
SPONSORSHIPS: In addition, INCOSE is accepting event sponsorships for STEM grant teachers and students. Please help support STEM recipient school teams – the teacher and 2 students – to attend this event free. You can sponsor a student or teacher for $20 in addition to your own ticket, or sponsor them alone in the event you can't make the event. Your help is appreciated – thank you!!
This event is open to all, including non-INCOSE members… please pass the word!
3 signed up so far.